Beginner Investing
Real Estate Basics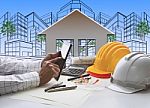 This beginner investing web page contains the tools needed to make deals come to you in addition to finding deals to go after.
Because every profession requires certain tools and basics in order to be successful, this web page is critical to the success of the new investor.

Investor Tools
As a new investor in real estate, you will need the following real estate investor tools: a map, a flash light, bug repellent, casual work clothes, business cards, a calculator, some contracts, and a free unique REI Tool from entrepreneur magazine. Let's discuss each tool the new investor will use.


A map will help each real estate investor find the location of a property as well as the nearby streets. Many phones, mapquest.com, and GPS systems also have the same capabilities of giving you directions to a particular address. However, viewing a map will provide a larger view of the surrounding area of the house you are going to look at.If you are comfortable with using a tool other than a map for finding directions, it's suggested that you supplement the map with that tool rather than replace the map with it.


Another beginner investing tool is the flash light. A flash light with extra batteries will be needed by the new investor to see inside houses without electricity. Nothing is worst than your batteries going dead and you are inthe middle of touring a potential property. If you should have to return to complete the viewing, someone else can come after you and get the deal before you return.

The next important beginner investing tool is bug repellent. Bug repellent will also be needed by the new investor to keep the bugs off of you from inside and outside the properties you will be visiting. If you don't like pulling bugs off of your clothes or your exposed skin then make sure you don't leave home without it.


Beginner investing tool number 4 is casual work clothes. Casual work clothes should be worn by a real estate investor for two reasons: First you want to wear something you don't mind getting dirty, and secondly you don't want to look too business like and scare off the owners. Looking casual will make the owner feel more at ease, whereas in some situations if you look like you are from the bank or mortgage company you may not get in to see the property.


The fifth important beginner investing tool are business cards. Business cards are necessary for real estate investors to advertise to everyone you meet that you are in the real estate business. Your business card is your portable advertisement. Note, not having your business cards could have you mistaken as a trespasser by the police. Also, even if you are in thereal estate business that does not give you the right to break into someones property. Get permission first!


The next beginner investing tool is a calculator. A calculator is needed for real estate investors to analyze a property to determine if you have a good deal.Crunching the numbers is crucial when determining to go forward or submitting a contract on a house.


Another beginner investing tool will be contracts and other necessary paper work. Contracts and other necessary paper work are needed by new investors to make offers on houses and to close deals. Paper work other than the actual contract will protect and prepare you for the many different possible situations that can come up preventing you from closing any real estate deal. You will need to work on real estate deals coming to you as well as real estate deals you will be finding to go after.


The last beginner investor tool is a free REI Tool from entrepreneur Magazine. This free unique tool provides virtually everything a real estate investor needs to quickly buy and sell/rent investment properties, which can be found at no cost by clicking here on this free REI Tool link ==> Free REI Tool

The free REI Tool link above provides you with access to the largest network of investors in the world, your own professional real estate investing website, email marketing, access to thousands of wholesale properties, every bit of education you need, cash buyers, local investors and more.


Beginner Investing Basics-Making Real Estate Deals Come to You
To have real estate deals coming to you, you will need to let people know that you are in business by placing ads in the newspaper, placing ads on the Internet, and placing signs on the street.Placing ads on the Internet may be your first consideration because it's free.

Using the Internet for advertising is much more cost effective than any other advertising media. Despite the Internet being more cost effective, you still need to learn how to target your market. On the other hand,placing ads in the newspaper and posting signs on the street will cost more than using the Internet, but placing ads in the newspaper and posting signs on the street, may be easier to target a specific area and market.

Regardless of the advertising method(s) you select, people will see your ad and call you. The people who do not call, you will have to find them.

Beginner Investing Basics-Finding Real Estate Deals on your own
Finding the people who do not call you can be accomplished by calling all the ads in the newspaper,all the ads on the Internet, and all the we buy houses signs you see on the street.Making all these calls will serve two purposes:

1) to inquiry about potential real estate deals, and
2) to let the other person know you are looking for real estate deals.

Calling the ads in the newspaper and on the Internet is a good way to introduce yourself to other investors and owners interested in selling theirhouse. Calling the we buy houses ads and signs will introduce you to other investors.Contacting other investors will also let you know if they have any houses for sale and what type of houses they are interested in buying.

Contacting other investors is also a good way to develop your buyers list.Knowing what other investors are looking for will help you when it comes time for you to sell the property you have acquired.

Learning Real Estate Investing Basics
Bird dogging is a good way for new real estate investors to get started. A bird dog starts learning real estate investing with relatively little or no cost and can earn some money while learning.
If you are a new real estate investor, your chances for success without help is about zero.Even if you have been doing real estate for a while without much help then whatever success you have experienced can be greatly improved.

Getting Started in
Real Estate Investing?
Do you have a great story or Tip about how you became interested or started? Share it!

Getting Started in
Real Estate Investing?
Do you have a great story or Tip about how you became interested or started? Share it!
Read Stories/Tips of
What Other Visitors Have Said
Click on the links below to see some great stories and tips about starting in real estate investing. They were all written by other visitors to this page...

Brains No More Brawns!!

After high school I was always interested in real estate, but of course there were many people who said there wasn't any money in real estate; so I bypassed …
Related Articles:
Tips for Investing in Real Estate Opportunities in Today's Market
Real Estate Investing for Beginners - How to Get Started
Top Real Estate Investing Secrets

Beginner Investing Tool Information

Locating Hard to Find Homeowners

Calculating Home Values

Finding Buyers to Buy Properties

Flipping Real Estate

Investing in Rental Real Estate

Return from beginner investing to Home